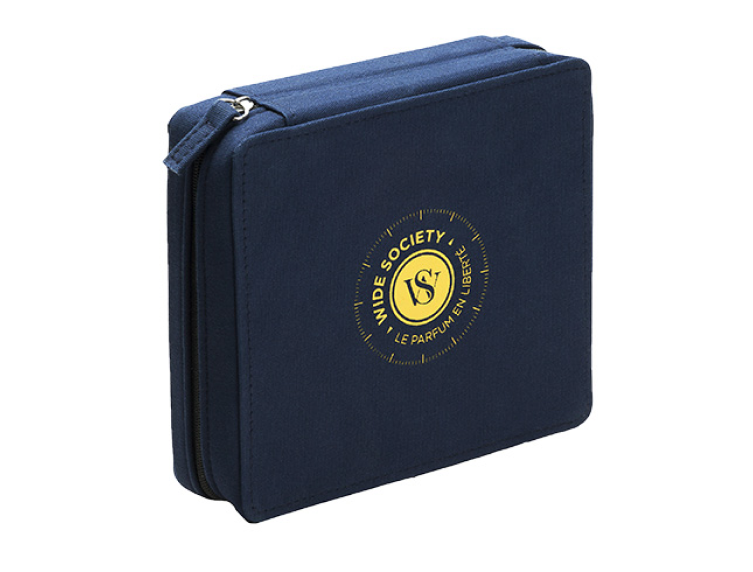 Our 6×10 ml / 6×0.34 Fl.Oz. format
For mid-range journeys, the castle, the limo or the yacht.
Six refillable 10 ml / 0.34 Fl.Oz. bottles, of the same fragrance, in our 100% cotton WEEKENDER case.
An individual pouch and a funnel are included.
Discover the WEEKENDER case in all of its aspect.
And you, what do you wear ?
Choose to take your cherished fragrance, in WEEKENDER format, away with you.
If you are still hesitant and do not know which of our perfumes is your favorite, opt for our OLFACTIVE TRAIL, which comprises our 6 different Absolus de Parfum.
Perfumes in 10 ml refillable? Yes, yes you read well! This is our bias at WIDE SOCIETY and we are proud of it! Thanks to the funnel integrated in our WEEKENDER kit, you can refill your bottles on your own, like a big one and especially anywhere. And what's more, it's a responsible act!