Absolu de Parfum
Imagined by Alexandra Monet
​
The subtle and intoxicating smell of leather…
When you sink into a classic and comfortable club chair.
Lights are dimmed, unwind, disconnect! A delicate combination of Rum, Pepper, Birch Wood, Vanilla, Saffron and Leather. Alexandra has developed a light, refined, sophisticated leather note, the atmosphere of luxurious travels aboard the clipper ships. The heart-shaped Iris, lightly powered, comes from the finest harvests of Iris Pallida, the splendid one, native of the hills of Tuscany.
For a day at the office, a weekend in the city, or simply placed in your bathroom, find the right format to always carry a dose of sweetness with you. A soft spirit in a practical format.
The 3x10 ml ESCAPADE case
A 100% cotton case, containing 3×10 ml travel size bottles of the same fragrance.

The 6x10 ml WEEKENDER case
A 100% cotton case, containing 6×10 ml travel size bottles, with a funnel and an individual linen pouch. The assortment of this case can be personalized.

The 100 ml BACKPACKER bottle
An aluminum 100 ml bottle, with a cap, a pump and other accessories. All the elements come with a big linen pouch. Combine your aluminium BACKPACKER with our glass bottle LE FLACON that you can refill and put as a trophy in your bathroom.
Rum, Pepper, Birch Wood, Vanilla, Saffron, Leather.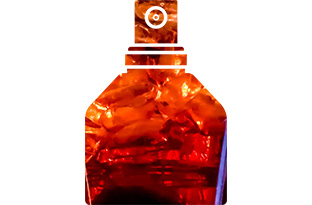 Nowadays, Rum has several uses: it can be used for medicinal purposes, added in a cocktail, or in your pastries.
We choose to use it in our fragrance… but maybe
you would rather drink a Mojito?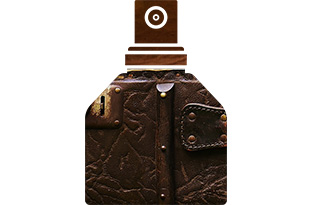 No real leather in our fragrance!
To obtain this leathery accord, we use different vegetal ingredients such as smoked Birchwood.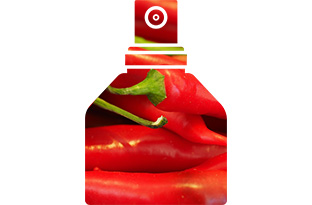 Do you know that there is a specific scale from 1 to 10 to measure the concentration of capsaicin contained in chilis? It is this molecule which causes this burning sensation in your mouth when you eat a chili!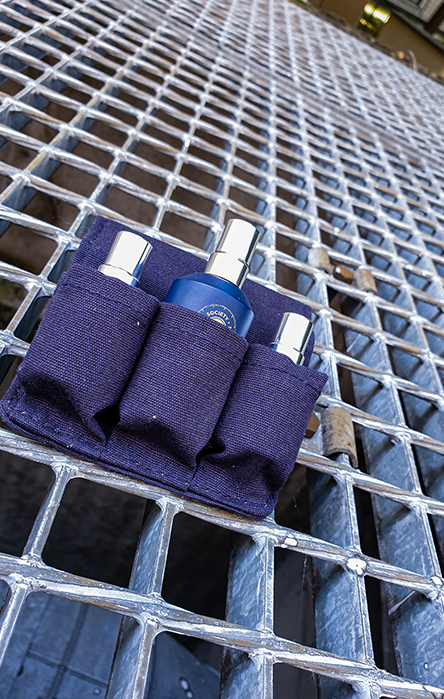 And Alexandra, what does she say about it?
« I wanted to create a truly luxurious fragrance by using leather olfactory accord in the top notes. An upper-class fragrance. »
Alexandra Monet
Perfumer and globetrotter
Leather spirit
Leather epitomizes travel: luggage,
leather seat of the Boeings 314, leather jacket of pilots, …