Absolu de Parfum
Imagined by Emilie Coppermann
Like a cashmere throw we all want to carry with us to feel just like at home, even at the far end of the world! A cocktail of Grapefruit, Sage, Cashmere Wood, Libanon Cedarwood on a bed of Amber, Incense and Musk.
For a day at the office, a weekend in the city, or simply placed in your bathroom, find the right format for always carrying with you a dose of comfort. A cocoon spirit in a practical format!

The 3x10 ml ESCAPADE case
A 100% cotton case, containing 3 10 ml travel size bottles of the same fragrance.

The 6x10 ml WEEKENDER case
A 100% cotton case, containing 6 10 ml travel size bottles, with a funnel and an individual linen pouch. The assortment of this case can be personalized.

The 100 ml BACKPACKER bottle
An aluminum 100 ml bottle, with a cap, its pump and other accessories, all the elements are in a big linen pouch. Combine your aluminium BACKPACKER with our glass bottle LE FLACON, you can refill it et let it in your bathroom.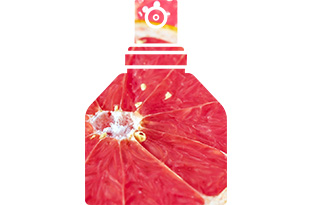 The grapefruit is native to Asia. For 4000 years in Japan, it is the main ingredient of moisturizer and cleaner for the skin. Others use it for its slimming effect. And you, for which purpose will you use this fruit?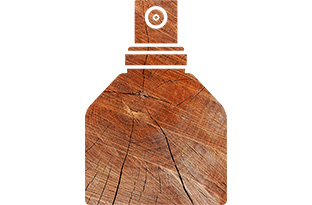 Cashmeran is the commercial name of the wood, copyrighted by the International Flavors and Fragrances. Its chemical name is 6,7-dihydro-1,1,2,3,3-pentaméthyl-4(5H)-indanone, or simply DPMI. Which one of these names do you use?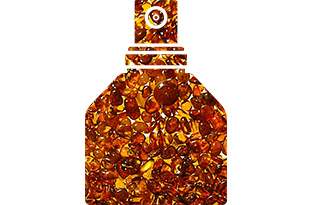 Fans of Jurassic Park are probably very familiar with Amber… Do you know that it is not a stone but a resin which has solidified over the years?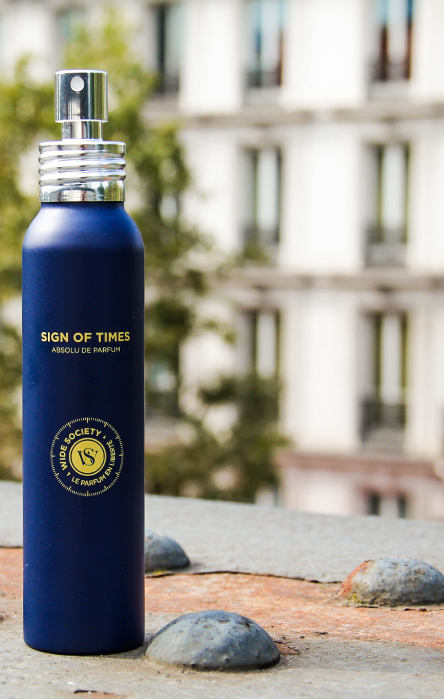 And Émilie, what does she say about it?
« I had this vision of a luxury boat from the 60s, covered in precious wood. »
Émilie Coppermann
Perfumer and traveler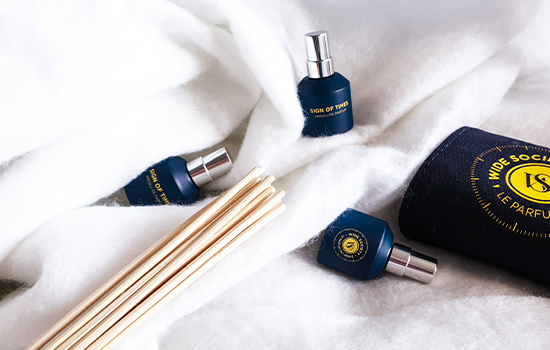 Cashmere blanket
Behind the creation of this perfume, is the desire of create a calming souvenir, a cocooning and comforting moment.