6 differents Absolus de Parfum
Do you want to discover all of our fragrances? Or maybe you do not want to choose only one perfume because you love them all? Choose our OLFATIVE TRAIL, which includes 1 little bottle of each of our 6 Absolus de Parfum, in WEEKENDER size for longer journeys and adventures and, especially, because we are now addicted…
Discover the ingredients of our 6 Absolu de parfum that make up this assortment: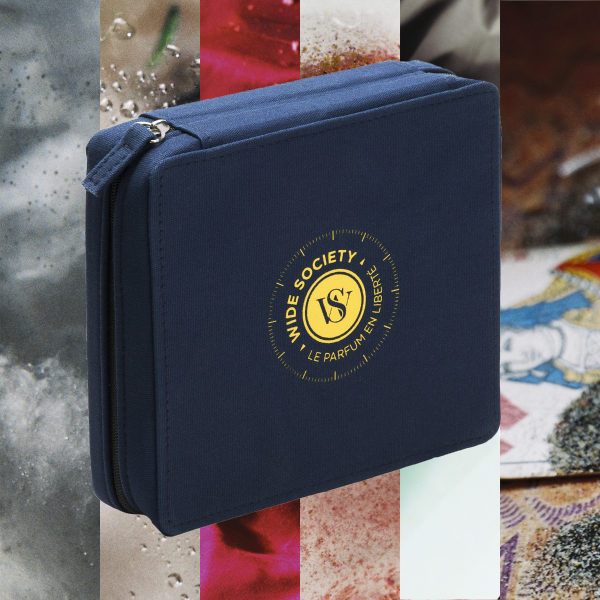 What is it ?
Our WEEKENDER format comprises a 100% cotton WEEKENDER case, which includes 6 travel bottles of 10 ml / 0.34 Fl.Oz. And because you choose our OLFACTIVE TRAIL set, this particular WEEKENDER is made up of our 6 different "Absolus de Parfum". Our little travel bottles are refillable, so a funnel is included, along with a linen pouch to carry just only one travel bottle with you if you want.
The WEEKENDER is packed in a 100% recycled and recyclable branded carboard box.