Absolu de Parfum
Imagined by Alexandra Monet
Like a romance, the fragrances slides on your skin, always closer, warmer, more sensual, without bonds. Anything can happen… An overdose of Rose Absolute and Rose Essence, from Morocco and Turkey, of Sambac Jasmin on a Patchouli bed surrounded by Fur Musk. A perfume of an extreme sensuality.
For a day at the office, a weekend in the city, or simply placed in your bathroom, find the right format to always carry a dose of sweetness with you. A soft spirit in a practical format.
The 3x10 ml ESCAPADE case
A 100% cotton case, containing 3×10 ml travel size bottles of the same fragrance.

The 6x10 ml WEEKENDER case
A 100% cotton case, containing 6×10 ml travel size bottles, with a funnel and an individual linen pouch. The assortment of this case can be personalized.

The 100 ml BACKPACKER bottle
An aluminum 100 ml bottle, with a cap, a pump and other accessories. All the elements come with a big linen pouch. Combine your aluminium BACKPACKER with our glass bottle LE FLACON that you can refill and put as a trophy in your bathroom.
Absolute Rose, Rose Essence, Jasmine Sambac, Patchouli, Musk Fur.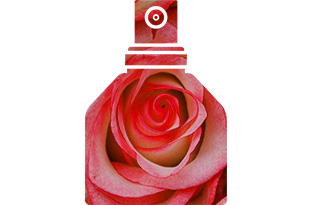 Do you know the difference between a Rose Absolute and a Rose Essence?
The Absolute is obtained by ethanol extraction techniques while the Essence is extracted by mechanic distillation..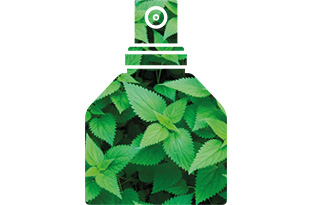 Patchouli had its moment of glory during the 60s and 70s. Emblematic symbol of the "Flower Power" movement and hippies, it was the embodiment of freedom and travel… A journey back in Woodstock time, isn't it?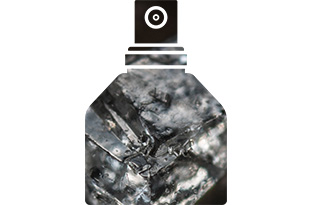 No worries! We do not use animal component in our fragrances, our fur musk is synthetic.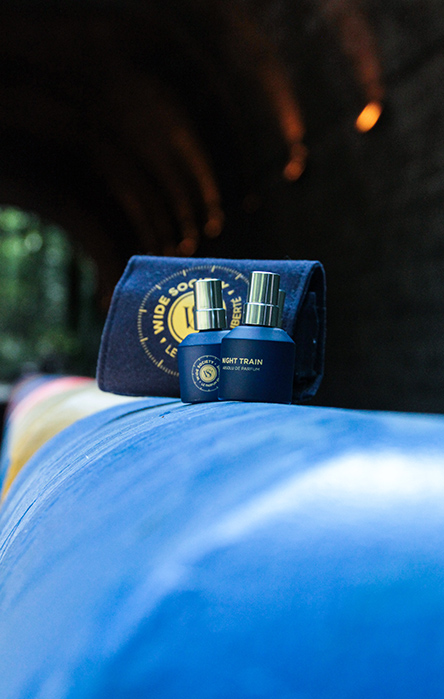 And Alexandra, what does she say about it?
« A pure sensual fragrance, really erotic. Powerful, complex, with a great Rose and animal notes. You can't get away from it.»
Alexandra Monet
Perfumer and globetrotter
This is a romance…
This is the story of an encounter, out of time,
at that time when we travel across Europe
aboard night train such as the Orient
Express…