Absolu de Parfum
Imagined by Alexandra Monet
The anti-jetlag fragrance after hours and hours of travelling. A zen space for your senses! An uplifting whiff to reconnect. Because we do need it!
A powerful Bergamot head note, which is followed by a cocktail of fresh infusions, Mint and Verbena.
For a day at the office, a weekend in the city, or simply placed in your bathroom, find the right format to always carry a dose of sweetness with you. A soft spirit in a practical format.
The 3x10 ml ESCAPADE case
A 100% cotton case, containing 3×10 ml travel size bottles of the same fragrance.

The 6x10 ml WEEKENDER case
A 100% cotton case, containing 6×10 ml travel size bottles, with a funnel and an individual linen pouch. The assortment of this case can be personalized.

The 100 ml BACKPACKER bottle
An aluminum 100 ml bottle, with a cap, a pump and other accessories. All the elements come with a big linen pouch. Combine your aluminium BACKPACKER with our glass bottle LE FLACON that you can refill and put as a trophy in your bathroom.
Fresh infusions, Mint, Verbena, Bergamot.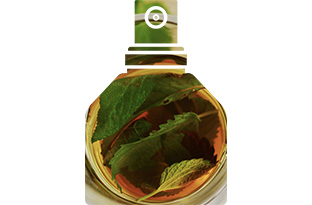 Infusions have been well known for centuries for their beneficial influences: a green tea to detoxify oneself, or herbal tea to relax… Which one is your favorite?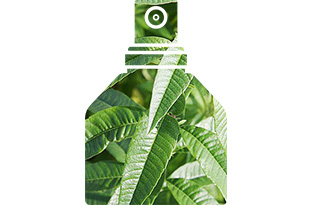 For a long time, Verbena has been considered as a magic herb. It was used by Celtic druids to predict the future or suspended in houses to chase away evil spirits. Will it bring you luck?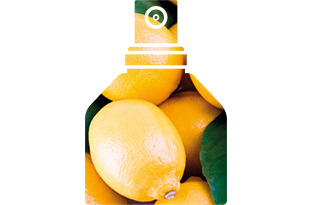 It mainly grows in Calabria in Italy. According to the legend, it was first introduced there by the crusaders in the middle ages. Other sources say Christopher Columbus was the one that introduced Bergamot in Italy. And you, what do you think ?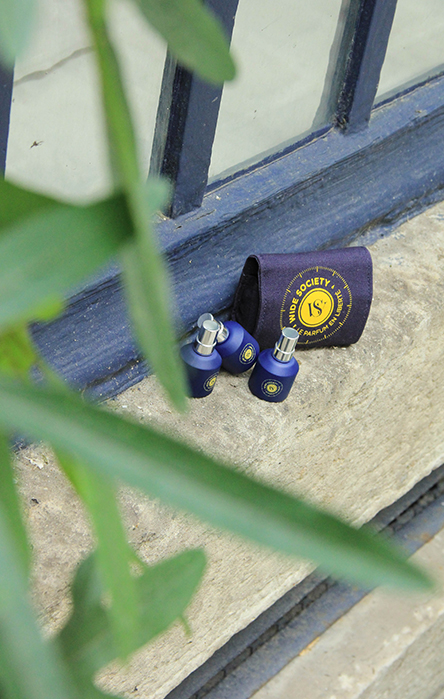 And Alexandra, what does she say about it?
« A zen and invigorative freshness, a powerful and delicate fragrance. All that I love to avoid jetlag.»
Alexandra Monet
Parfumer and globetrotter
A zesty and exhilarating spirit!
Ideal to bring freshness and happiness!
Bright, acidulous and galvanizing, for a "feel
good" effect.