Come and visit us…
Don't be shy and come push the door of our boutique in the Marais neighborhood, in Paris. Meet our passionate and captivating team of experts, who will give you advices and make you discover our world, formats and beautiful Absolu de Parfum. Then, do not hesitate anymore !
Welcome to you, to us, to everybody!
Located in Paris, 10 rue Ferdinand Duval, our boutique is a place to discover our brand, but also meet and share. Enjoy a cup of tea or coffee and talk about your adventures, wishes, dreams, or about perfumes. Discover all our fragrances, formats and exclusivities in our dedicated space, comfortable (it's the most important), as at home (without feet on the table, please).
And above all, don't forget to leave us a little souvenir of your visit on our world map!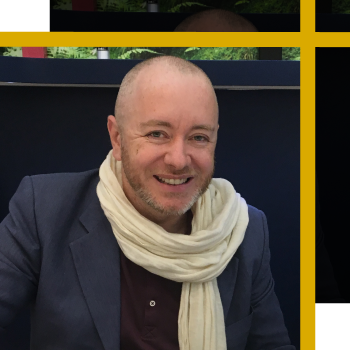 Yoann, perfume poet, and his team, to serve you.
True perfume expert, olfaction scientist, and lover of the world and dreams, Yoann knows how to share the style and the writing of our perfumes, of our travel inspirations and memories at the origin of each of our Absolu.
A passionate man, a connoisseur of the history of perfume, traveler of the world and civilizations, in perpetual quest for discovery, he worked for the biggest French perfume houses.
With his team, he will know how to make you travel through our creations and help you find THE fragrance in THE format that will no longer leave you …
Exclusive services and products, only here and not elsewhere.
You don't know which perfume to choose? You are afraid to refill your bottles alone? You didn't quite understand how all this works? Don't worry, our team is here to help you: find your perfume, small training on how to refill the bottles, explication and discovery of the brand and our formats, … There is no bad questions!
In our boutique, discover also our exclusive products, and in preview, to be kept informed of all our news, do not hesitate to subscribe to our newsletter.
 
We are waiting for you
10 rue Ferdinand Duval, Paris 4(75004)
Yoann and her team welcomes you from Monday to Friday from 12pm to 7pm
And on Saturday from 11am to 7pm
Phone number: +33 (0)1 42 78 19 34