This planet, that we love
Our commitment is to contribute, at our level, to the protection of our planet !
We want to be involved and to act. Act for the preservation of the world around us, the world
we live in.
Our commitment is not only
a differentiation or a selling point…
We are a human-size company, and mots of all se are independent and we care for our independence and freedom, free to create, free to act, free to be involved in a cause which is dear to our heart. And then, to free ourselves from communication directives, from advertisement, from the market pressure. We are not afraid to say we love –
our planet and we will do our best to protect it, but also protect our know-how, our identity and our co-workers. Wide Society offers you fragrances in practical size, but our House is also ideas and people behind the scene who develop, create and make you fragrances and cases while also respecting of our friend, the blue planet.
We focus on the quality and creativity of fragrances, to give you practical and beautiful products (of course, our products are beautiful!). Not to go into glittery or tacky decorations, or packaging with a lot of polluting components.
We have started by removing useless components (our products are not cellophane-wrapped), searching for natural (cotton bags) or recycled (cardboard packaging) and recyclable (aluminum or glass) materials. Everything is not perfect, but we continue to work on it to reduce our imprint and give you the best fragrances possible in the coolest packaging and practical sets. Our fragrances are composed of more than 95% natural materials. For the remaining 5%, they are synthetic molecules of the highest quality, not tested on animals and without Parabens. By the way, did we already tell you that we use alcohol from French sustainable farming in our fragrances?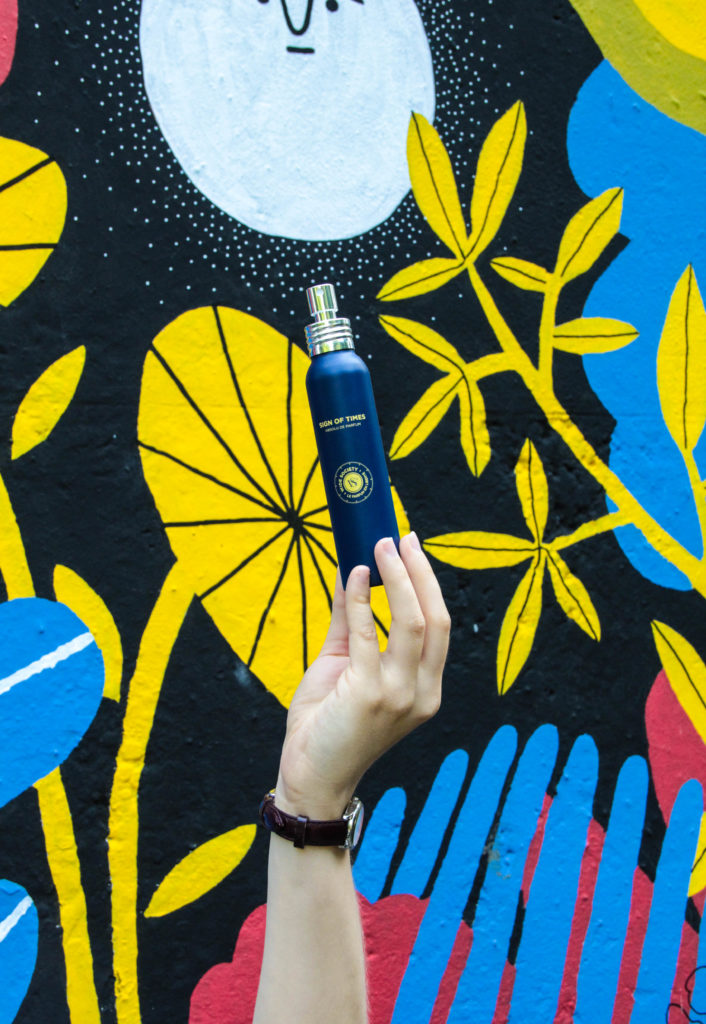 We product and pack our production in France (Somme department), we favor as much as possible local network and local distribution. By the way, our cardboard pack are also made in France. They are made of recycled cardboard made by a specialized factory. They recycle your boxes and packs (yes, yours) to make beautiful and responsible packaging. These perfume boxes are thus all different from each other (a bit like you). Moreover, they are FSC (Forest Stewardship Council) certified which means they guarantee that the raw materials come from specific forest respectful of the environment (you certainly knew about it and if you didn't, it'll be an interesting conversation topic for your next dinner). An on top of that they've been given the "Imprim Vert" certification label which means that in their industrial process they do not use toxic liquids, they recycle their waste.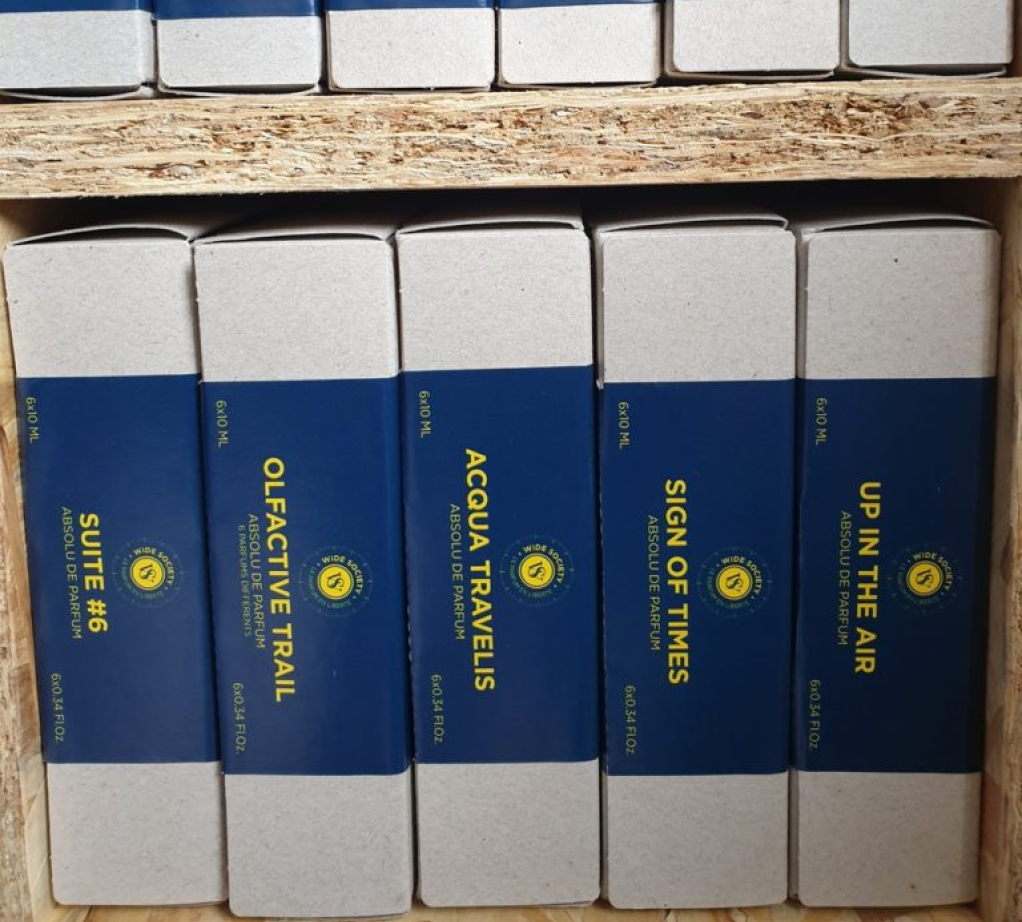 No, we do not do "green-washing", we try to be as transparent as possible, while maintaining a certain mystery (nope, we will not share the secret recipe of our fragrances, this is classified). We understand that nowadays you want to know more about us, about our products or about our production process. We know you are curious, and you want transparency, that is why we make an effort to give you as much information as possible, to tell you the whole truth. And this is the beginning, we have more and more ideas to improve ourselves and reduce our environmental impact. For example, we are currently working with our case manufacturer to set upcycling production: we want made our cases out fabric scraps from previous production of our factory, thus reducing fabric waste.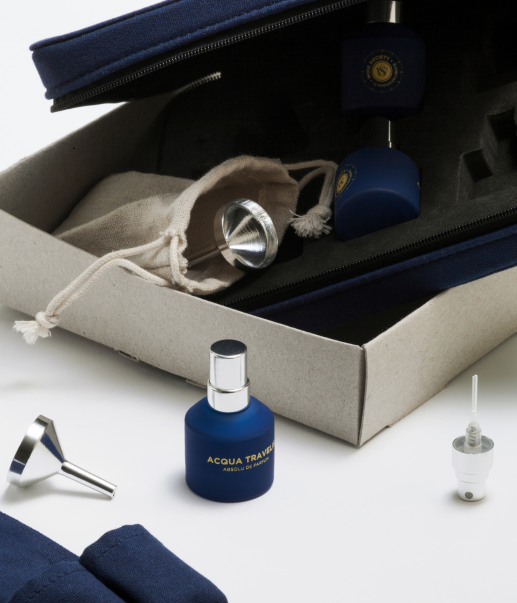 It is your turn, be involved and act. For example, you can endlessly re-use our cases (Escapade or Weekender case), to put fragrances in them or anything else. Choose to refill your perfume bottle: our little 10ml bottles are refillable and you can use a 100ml bottle (Backpacker format) to refill them. That is practical, economical and eco-friendly.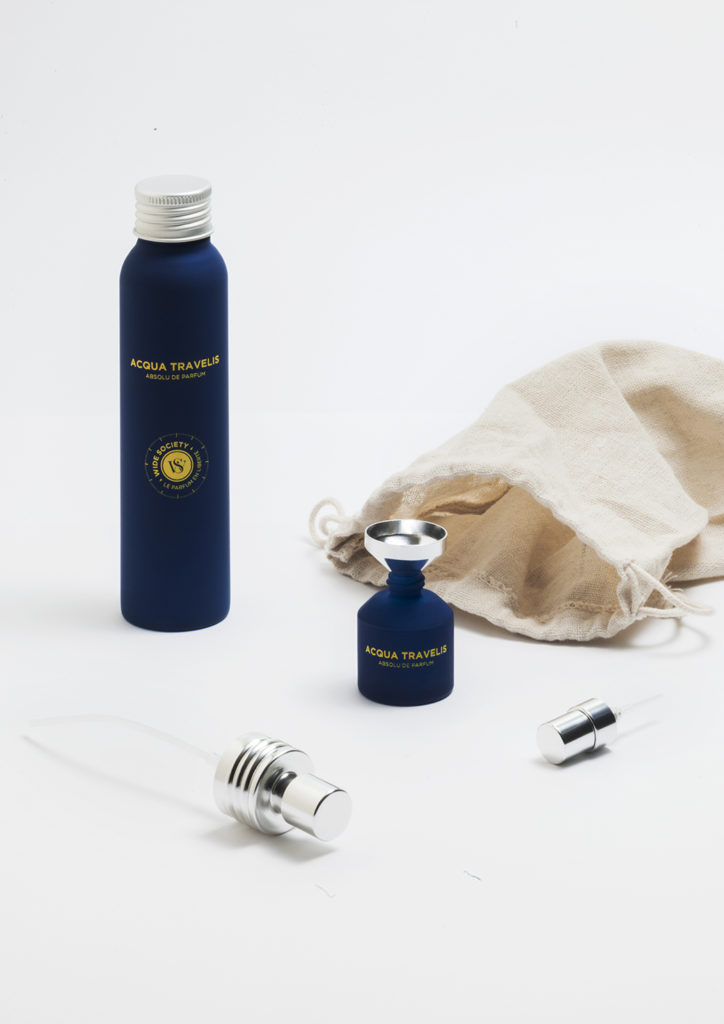 We do not stop talking (we are so talkative!), finally we only want to tell you that we have decided to be involved and to act, at our level, even if we are a small and independent company. There is no little actions, then join us and be an actor of the change !