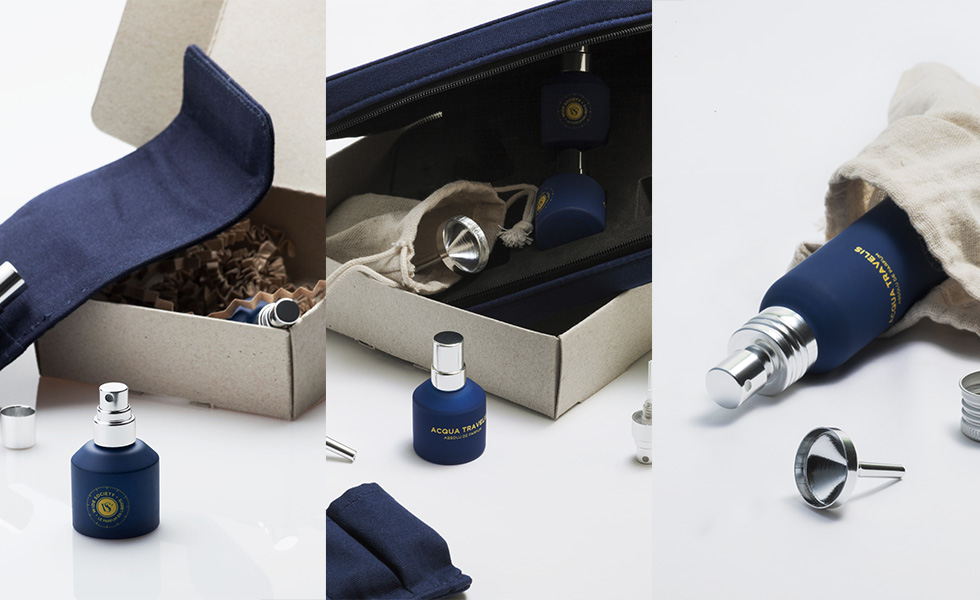 Our formats, cases and bottles, our travel concept!
Vagabond, simple, customizable and authentic, WIDE SOCIETY is a state of mind, a lifestyle, that has inspired our formats.
Practical, but always refined, bottles and cases, carefully made and conceive with savoir-faire, but also with recyclable and/or recycled materials, for the ones who want to get down to basics.
Practical bottles and sets, at last!
No more useless packs and cellophane-wrapping, no more disposable bottles.
100% useful, 0% fake, made in France, and at fair price.
The ESCAPADE aka the easily-transportable
The case follows you everywhere,
at any time, in anything.
3 travel bottles in a practical and mini case.

The WEEKENDER aka the travel companion
Design and practical, a case to carry with
you everywhere you go, you will not leave it anymore!
The bonus? This set is customizable.
6 travel bottles in a travel case.

Le BACKPACKER aka the "swiss army knife"
Put it in your bag, leave it at home,
or use it to refill your glass bottles.
You can do anything thanks to it!